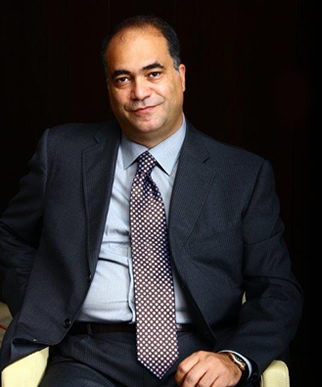 Firas Badra
Back to Basics
Food security is a hot topic for number of countries today. The equation is simple: increasing populations and rise of the middle-classes on one hand, and depleting water resources and soil degradation on the other hand, are pushing many countries, including the members of the GCC and China, to revisit their food security strategy. Importing crops that cannot be grown back home is not a viable long-term solution. The only way to address this serious problem is to secure new supplies from areas where land and water are abundant.
Are we back to basics? Yes. At GLB Invest, we believe that agriculture is the answer. Where? If we want good quality soil, abundant water resources and a suitable climate that allows for yearlong production, we naturally think of Africa. More specifically, Sudan is where we have decided to develop an agricultural mega project: GLB. The country, that is viewed by many as the "World's Food Basket", is a natural destination for a project the size of GLB. The project consists of 87,200 hectares of land with necessary water rights, all used primarily to grow up to 750,000MT of premium and supreme quality alfalfa, the "Queen of Forages".
In order to ensure GLB is a success, we have leveraged FB Green's knowledge and expertise and have teamed up with the best (Lindsay, Watertronics, New Holland, and others) to build an operation of the highest international standards. When it comes to our customers, our team is fully engaged in delivering the best quality products, as proven by the recent quality analysis of our alfalfa, at competitive prices. To our shareholders and potential investors, we are happy to provide a great investment opportunity in the sector that answers questions surroundingfood security, one of the biggest concerns of the 21st century.
Finally, to our great host, the Republic of Sudan, we are proud to provide our humble contribution to the socio-economic development of the country's rural areas, with a project that will create more than 2,400 new jobs, introduce a new know-how based on the best available technologies, and contribute to the well-being of the local population.
Welcome to GLB Invest.
Firas Badra
Chairman and CEO